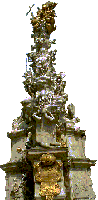 After a brief introduction to the general history of Vienna we will take a walk through the southern part of the inner city, looking at the State Opera House, the Hotel Sacher, the Albertina, the imperial palace Hofburg, the Heroes square (Heldenplatz), the museums of fine arts and natural history, the parliament, the town hall, the national theatre, the Roman excavations on St. Michaels square, the Demel pastry shop, the Graben, St. Peters Church, the trinity column and finally the cathedral of St. Stephen (Stephansdom). We will talk about music, architecture, art, history and everyday life of Vienna and get to know famous Viennese symbols as Sacher Cake, Mozart, Beethoven, Vienna Boys Choir, Lipizzan horses and Spanish Riding school, Crown-Prince Rudolf, Emperor Frances Joseph, Empress Elisabeth ("Sissi").


This tour is the perfect introduction to the city center of Vienna!


"Vienna at second glance"
Many of Vienna's most interesting places are not to be found in the southern, "imperial" part of the inner city, but in its "common" north. Starting from Saint Stephen's Cathedral we will first move on to the Mozart memorial "Figaro house", then wander through typical inner courts and romantic streets to the Greek city quarter where we will meet some of the most fascinating Viennese myths. Basilisks attempting to kill us with their poisonous breath, the ballad singer Augustin singing us his famous song and Vienna's "nicest" ladies trying to seduce us are only some of the highlights we shall encounter on this tour. Passing the Danube channel and the Sweden square (Schwedenplatz) we will dive into the dangerous "Bermuda Triangle" hoping not to get lost, then look at St. Rupert's Church, the ivy covered oldest church of the town. We will have a look at the Anchor Clock (Ankeruhr), a marvelous Art Nouveau clockwork integrated in a bridge with a span of almost 10 meters that with its historical figures aims to show the spectators Vienna's past and at the same time remind them of their transience, cross the former Jewish city quarter and finally end our tour on the Freyung square, right in front of the Scottish Monastery (Schottenkloster). Middle Ages and Renaissance, Baroque and Present unite harmonically on this tour and give you an overall impression of Vienna's hidden soul.


This tour is made for everyone who wants to see more of Vienna than usual!


The imperial palace Hofburg and its inhabitants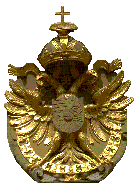 With more than 2600 rooms, the imperial winter palace Hofburg is today the second largest building of Europe. It is no homogeneous building, but an ensemble of different architectural styles grown throughout almost seven centuries. This tour will give you an impression of its numerous facets: Stories of Emperors and nobles, composers and singers, generals and heroes, servants and cooks, books and horses shall be told - spiced up with lots of amusing anecdotes and stunning surprises and revelations.


This tour can be combined with an interior visit of the imperial apartments!


Vindobona - Roman times in Vienna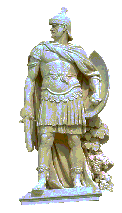 Vienna is built on historical grounds - already two thousand years ago, the Romans built the military camp of Vindobona on the territory of the actual city center. During this tour we will look at the remnants of those times and talk about the people who once built them and used to live inside. How did the Roman legionaries of Vindobona live? What did they do in their free time? What kinds of food did they prefer? How were their houses furnished? Which kinds of pets did they keep? To whom did they prey? The answers to all these questions and many more will be given during a distressed walk from the crossing of the ancient Limes road and Vindobona's access road at St. Michaels square along the Roman streets and the walls of the old fortress to the headquarters of Roman garrison administration at Hoher Markt.
This tour is particularly interesting for scholar groups. It can be combined on request with an interior visit to the Roman ruins museum underneath Hoher Markt square!


Ghosts, Hauntings and Vampires - Spooky Vienna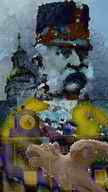 In two thousand years of history, many things have occurred in Vienna that cannot be explained by traditional science. Strange silhouettes can sometimes be seen in some places, spooky voices from underground can be heard in others. Objects fly through the air, diseases are mysteriously cured and people are bitten by nightly hunters emerging from their graves. In three chapters we talk about "common" ghosts and ecclesiastical supernatural phenomena, "imperial" ghosts and Viennese vampires and try to approach the truth behind legends in an amusing but nevertheless scientifically documented manner. You will learn on this Vienna ghostwalk why the first vampire was a Habsburg, what makes the difference between a black and a white ghost, which are the reasons for spooky voices on cemeteries and what you should never do when meeting a real ghost. Book this tour immediately - Vienna's ghosts are dying to meet you!!!


Special youth version of this tour available on request!


Step by step - dancing in Vienna throughout history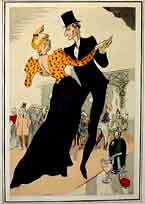 Vienna is often called the worlds capital of music, but don't forget that it is the capital of dancing too! The Vienna Waltz is being danced all around the world today, benefiting of a yearly promotion by New Year's Concert and Opera Ball. How did this dance evolve? Where did it come from? What did people in Vienna dance before they danced the Vienna Waltz? Where do Viennese nowadays learn the art of dancing? This tour will give you answers to all these questions and many more, and it will also give you an idea about the history of Vienna's most important dance schools as well as about the lives of Vienna's most important waltz music composers Johann Strauss father and son, Joseph Strauss, Eduard Strauss and Joseph Lanner.


This tour can be combined on request with a Vienna Waltz lesson!


Bats and Rats - Vienna's hidden wildlife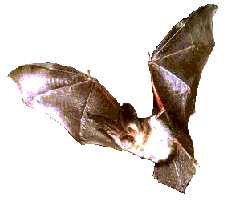 Everybody knows the world famous melodies of the Strauss operetta "Die Fledermaus" (The bat). But did you know that the inspiration for this masterpiece submerged in the head of the artist when a real living bat penetrated his bedroom one night? That is no real surprise if you consider that Vienna is the European city with the highest bat population! This tour will first tell you the interesting story of the operetta's creation and success and then give you an introduction to the fascinating nightlife in the skies above Vienna's inner city. You will learn that bats are extremely useful and admirable animals that brought innumerable benefits to mankind who merit to be severely protected by all imaginable means. With only a bit of luck we will finish our tour with a real life observation of bats flying over the roofs of the city - aided by a bat detector that translates their ultrasound cries into audible frequencies.


This tour is a cooperation project between AHRE and the FKA, Vienna's most important bat protection society. Part of the tour's revenue goes directly into bat protection projects in Vienna and its surroundings. The best time to begin this tour is about one hour before sunset!